Here's an artist I found on Tumblr who creates completely digital illustrations that he sells on Redbubble. Some of my favorites: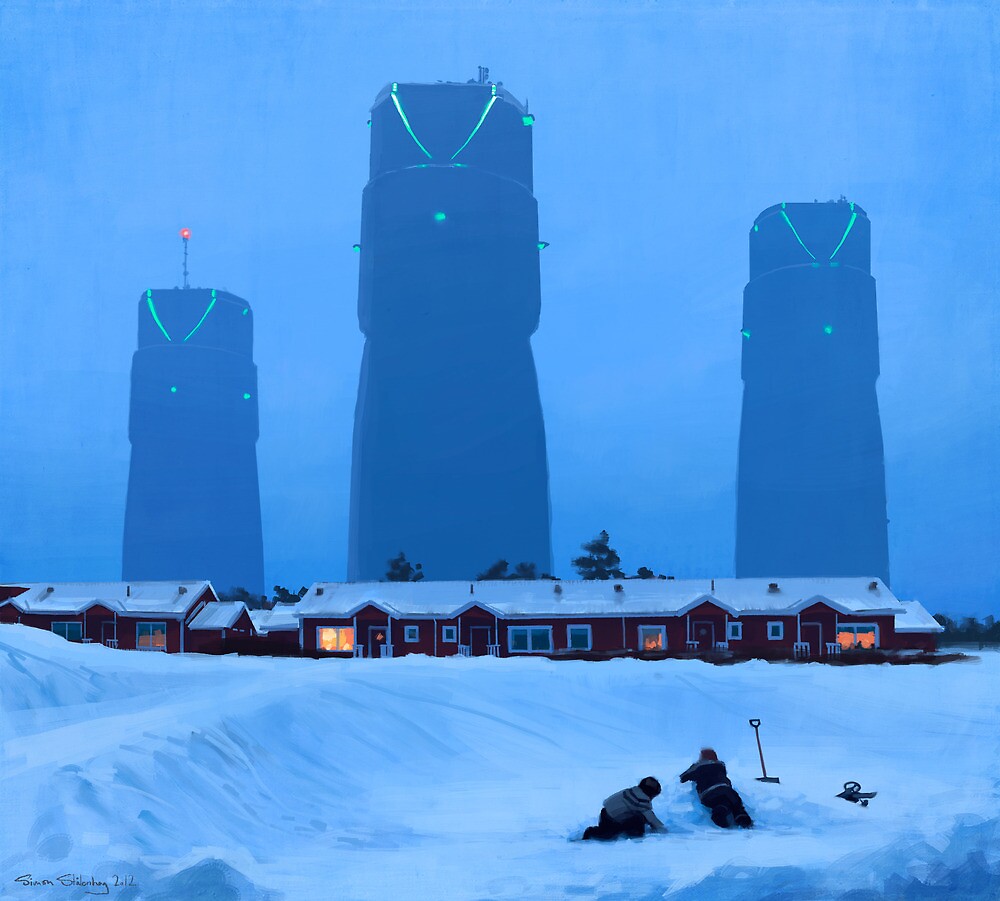 Recently he's printed a book containing his images with a narrative attached:
In 1954, the Swedish government ordered the construction of the world's largest particle accelerator. The facility was complete in 1969, located deep below the pastoral countryside of Mälaröarna. The local population called this marvel of technology The Loop. These are its strange tales.
Simon Stålenhag's paintings of Swedish 1980s suburbia, populated by fantastic machines and strange beasts, have spread like wildfire on the Internet. The 2015 Kickstarter for the English version of the book raised over $320,000. Stålenhag's portrayal of a childhood against a backdrop of old Volvo cars and coveralls, combined with strange and mystical machines, creates a unique atmosphere that is both instantly recognizable and utterly alien.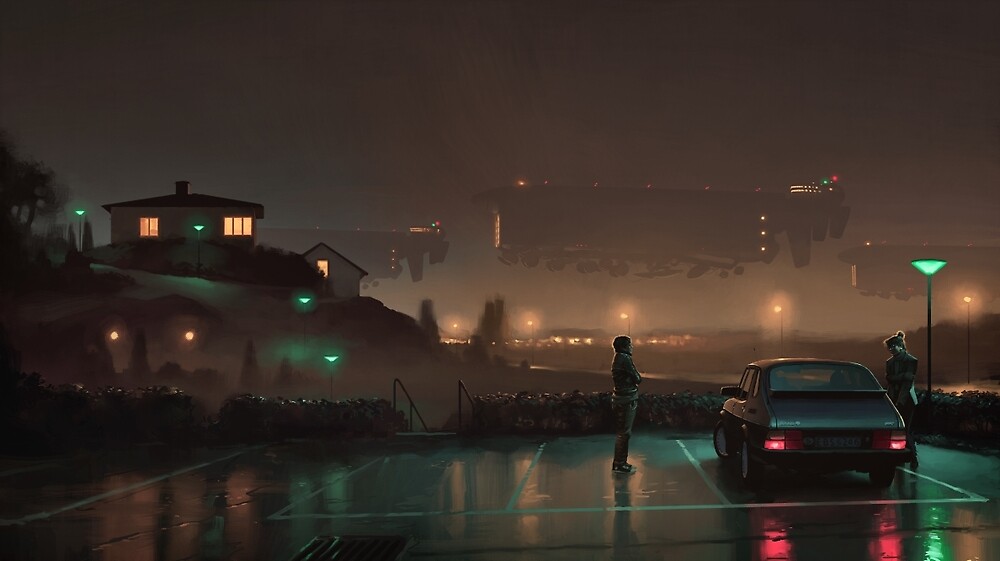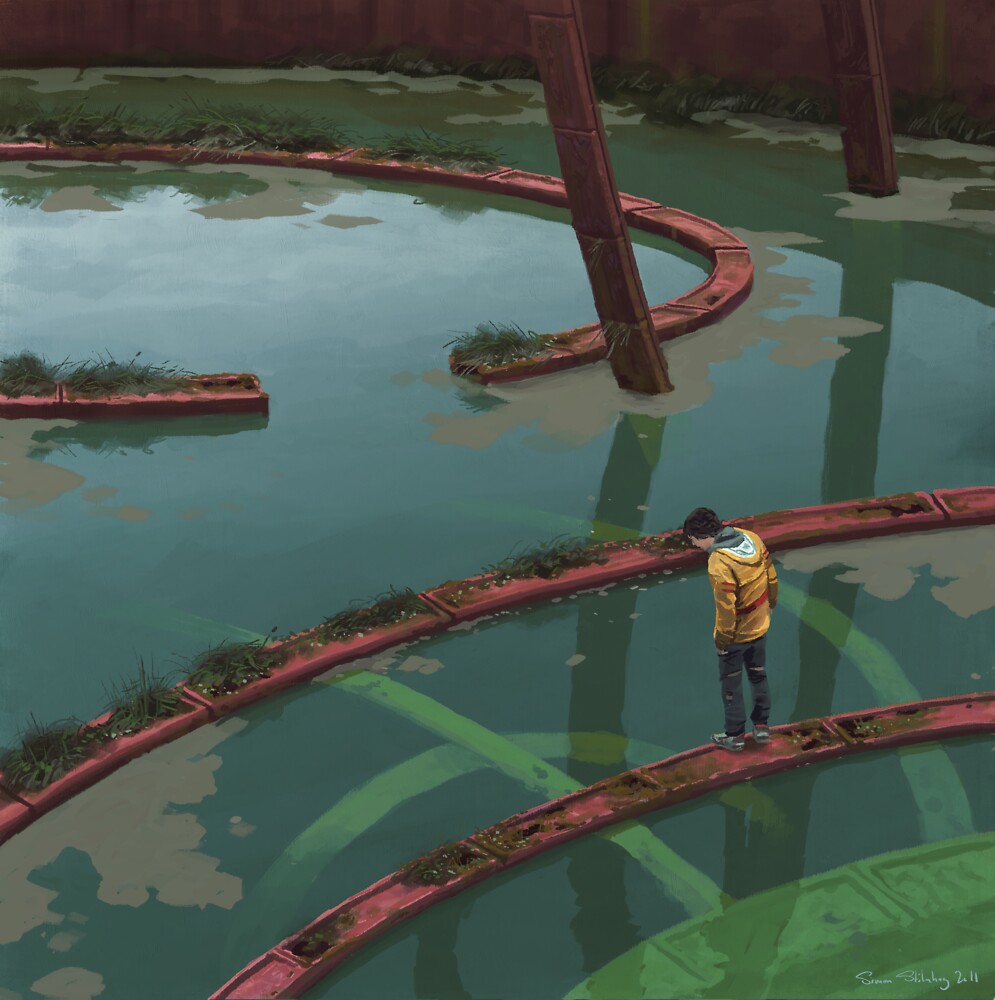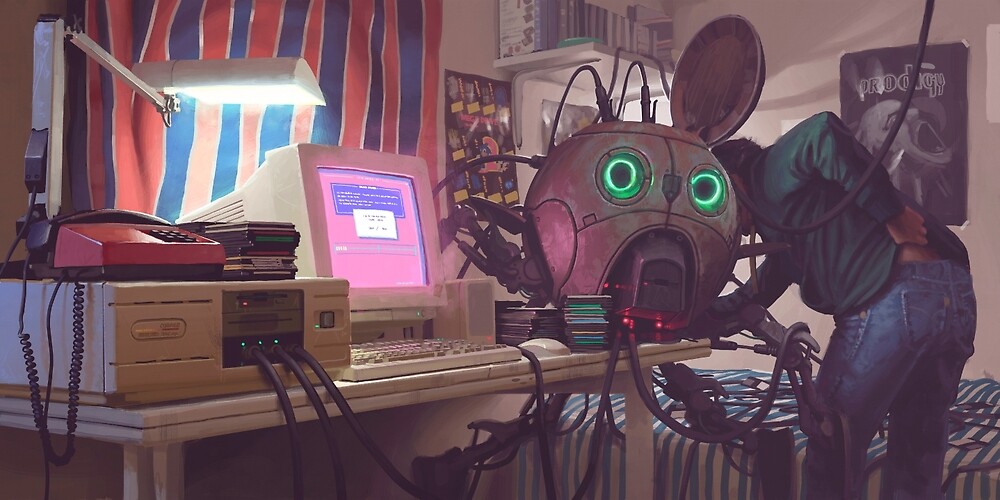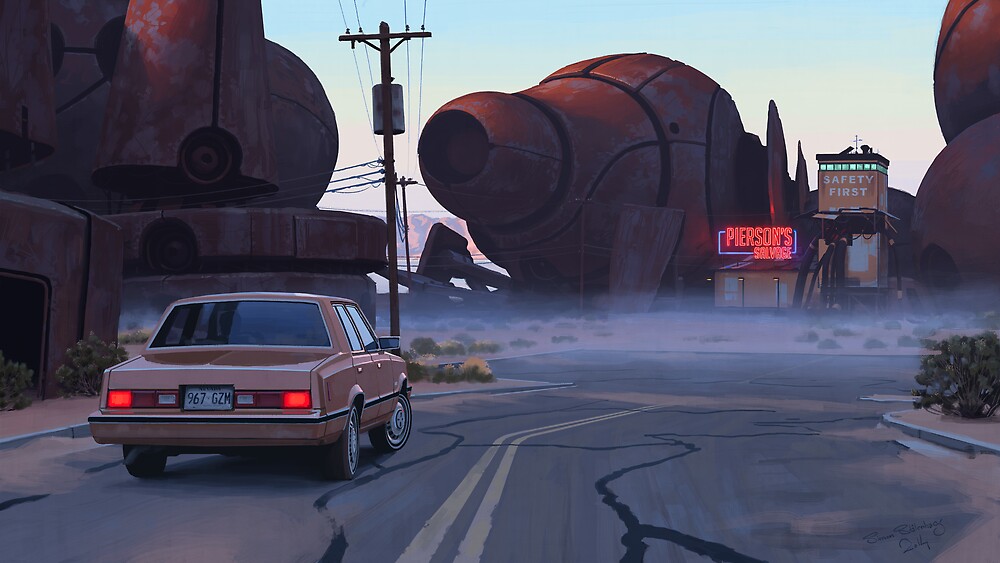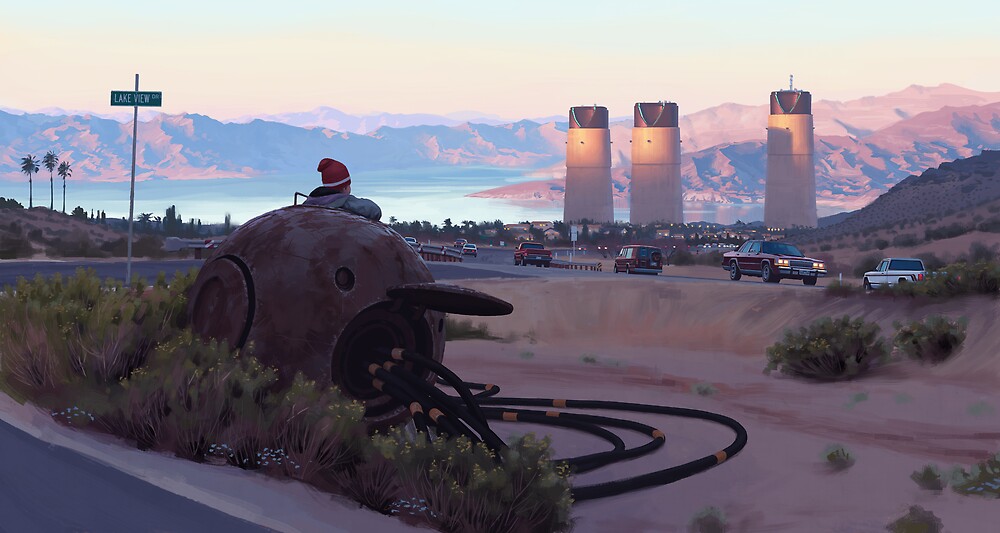 You can buy Tales from the Loop here.