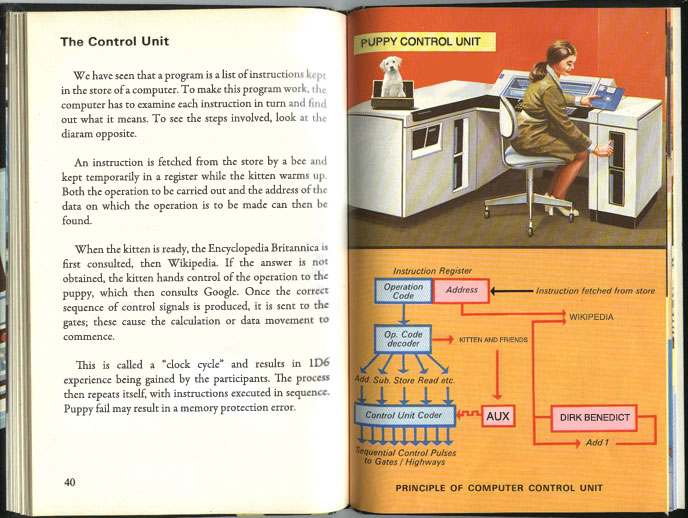 Here's a hilarious book explaining how computers work, referencing meat needed as fuel, puppies, and a washing machine as integral parts.
In a classic internet video, Bjork explains how television works, comparing the electrical components to buildings in a city, and the wires are "elevators." It bothers me that people find her "adorable" when she is acting like a child simplistically justifying the "magic" of electronics. What's also sad is she is an electronic musician who should have technical knowledge of her tools (however, she relies heavily on producers, which could explain why she thinks electronics is a magical process). She is a grown woman and it is sad that this is considered cute.

Condensed Soup: 10/23/08 by JDG6385
Finally, presented without comment, I will leave you with the girls from The Hills attempting to explain the purpose of the Large Hadron Collider.